Our new breaker! BH23K32EV!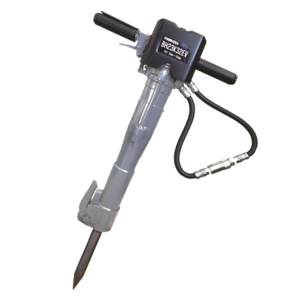 It's time to introduce our new hydraulic breaker, BH23K32EV!
This model is the most powerful breaker in this class!
Anti-Vibration handle and Anti-Bouncing features helps operator to work easy and safe.
If you are a customer who is using our BH23K or any other hydraulic breakers, we are sure that this new model will satisfy you and your workers by power and performance.
Feel free to contact us or your dealer to try using BH23K32EV and found out how work can be done fast and easy.
Click "HERE" to see more information about BH23K32EV!
Send contact from "HERE"