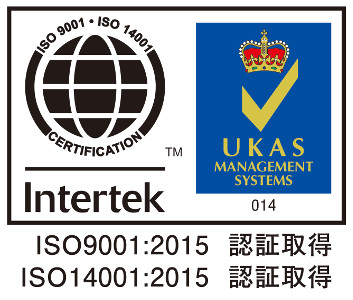 We acquired both ISO 9001 and ISO 14001 certification in April 2007.
We aim for further growth as a company that contributes to society and pursue both quality and the environment.
We will work to strengthen our company by reviewing our management system constantly without being satisfied with ISO acquisition.