COOPERATE MISSION STATEMENT
 1.To ensure all those related to our company are satisfied and happy both mentally and physically.
 2.For MARUZEN to exist forever.
 3.To ensure MARUZEN constantly innovates and creates in the tradition of our founder.
 4.To utilize and foster the interchange of ideals and peoples of all the world which have been
   conducted since 1967.
 5.To continuously strive to be No.1 in all our endeavors, not accepting less.
Declining birthrate and an aging population in Japan and warming of the earth, growth of population, food crisis and ethnic dispute or religious conflict, etc. in the world, we have a bunch of very real problems in this 21 century.
This makes our social structure change rapidly to the direction which will be difficult to predict but we believe our mission statement is the foundation of our business and invariant even though our social structure changes.
Based on this concept, I manage MARUZEN KOGYO CO., LTD.
MESSAGE FROM PRESIDENT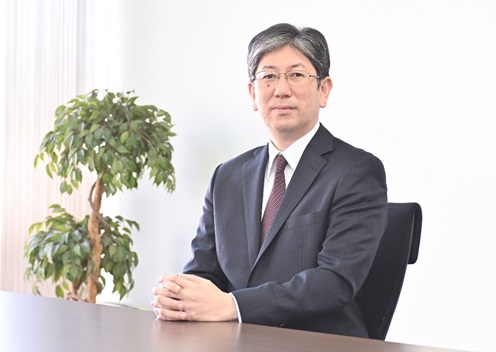 As a general machinery manufacturer for small construction machinery, automobile inspection equipment, packaging and packaging related equipment, etc., we have continued our business with much support of everyone.
Thanks to you all, based on the founder's spirit of "CREATION" , we have entered into the 68th year since August 2021.
We would like to express our sincere gratitude to all those who have supported us so far.
Our overseas business is also growing mainly with our hydraulic tools, and we would like to express our sincere gratitude to our customers in the world who have adopted our products.
The infection spread of the new coronavirus has made a great impact on the world economy.
Not only are exhibitions canceled one after another, but also overseas travel is restricted, so that now may be the timing to review our business style, however, we believe the most important thing for us is to make the relationship of trust with our customers, which is immutable forever.
By increasing the number of communications with our customers using IT tools effectively, we would like to understand the true needs of our customers and develop products that meet their true needs.
Even though during with Corona and after Corona, all of our employees will work together to maintain and build a relationship of trust with everyone concerned with our company.
We would appreciate your continued support and patronage.
Aug.01, 2021
Yukio Suwabe / President
Maruzen Kogyo Co., Ltd.