CORPORATE MISSION STATEMENT
To ensure all those related to our company are satisfied and happy both mentally and physically.
For MARUZEN to exist forever.
To ensure MARUZEN constantly innovates and creates in the tradition of our founder.
To utilize and foster the interchange of ideals and peoples of all the world which have been conducted since 1967.
To continuously strive to be No.1 in all our endeavors, not accepting less.
Declining birthrate and an aging population in Japan and warming of the earth, growth of population, food crisis and ethnic dispute or religious conflict, etc. in the world, we have a bunch of very real problems in this 21 century.
This makes our social structure change rapidly to the direction which will be difficult to predict but we believe our mission statement is the foundation of our business and invariant even though our social structure changes.
Based on this concept, we manage MARUZEN KOGYO CO., LTD.
MESSAGE FROM PRESIDENT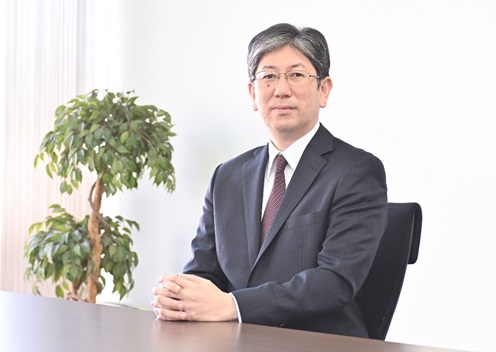 As a general machinery manufacturer for small construction machinery, automobile inspection equipment, packaging and packaging related equipment, etc.,
we have continued our business with much support of everyone.
Thanks to you all, based on the founder's spirit of "CREATION", we have entered into the 69th year since August 2022.
We would like to express our sincere gratitude to all those who have supported us so far.
Due to spreading of Covid-19, there still has been difficulty of procurement of material and logistical disruption.
However, overseas business has been progressing steadily because of yen depreciation.
This year, we plan to promote expanding our business to new region and new industry by enhancing information dissemination.
As for our No.1 and Only 1 product, to get it known, to get it used and to get it satisfied, we keep making best effort for our customer.
Your continuous support would be highly appreciated.
Aug.01, 2022
Yukio Suwabe / President
Maruzen Kogyo Co., Ltd.